The Best Supply Aluminium Bifold Doors For Installers
We are proud to supply the highest quality aluminium bifold doors to installers. Worcester Trade Frames provides an unrivalled trade service for installers throughout Worcestershire and the surrounding area.
We supply aluminium bifold doors from market leading fabricators AluK and Smart – ensuring your customers get the very best in design, style, and performance.
Our supply bifolds are quick and easy to install, making them the ideal choice for installers who want happy customers. If you choose to go with our trade aluminium bifold doors, you're set up for a successful installation. That's because our supply bifolds offer the end user a great range of benefits that enhance their quality of life. Let's take a closer look at these benefits for both installers and homeowners, which make persuasive selling points to your customers too.
First of all, it must be said that aluminium bifold doors are hugely popular with homeowners. You'd be crazy not to offer an installation service for such a hot product. Innovative and stylish, our supply bifolds have a number of aesthetic and performance enhancing benefits that will wow your customers.
Energy Efficient
Energy efficiency is a massive selling point in the industry. That is certainly the case with our trade aluminium bifold doors. They deliver exceptionally low U-values which ensure your customer's home is better insulated and energy efficient. You can tell your customers they will save money in the long term with lower energy bills. It is a win-win scenario, as your end user will enjoy a warmer home in winter, and a cooler living space in summer, while cutting their carbon footprint. That's because they will not be as reliant on central heating or air conditioning.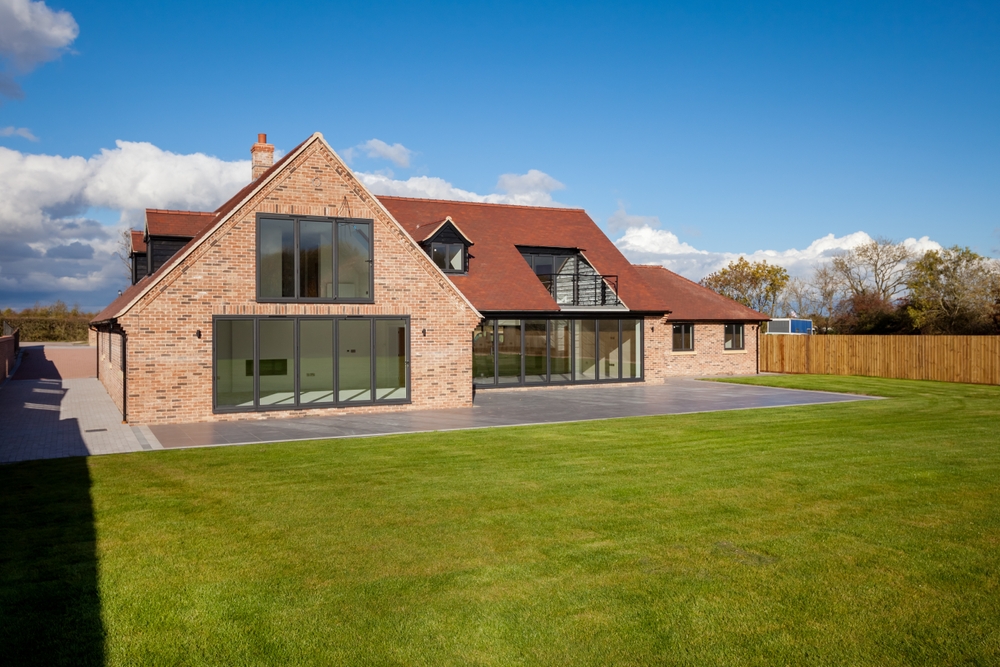 Our trade bifolds' thermal efficiency comes from their high grade aluminium profile. We use AluK and Smart as our manufacturers, ensuring the highest quality build with market leading features. Aluminium is naturally thermally efficient because it does not easily transfer heat. Our supply aluminium doors are the ideal upgrade for your customers who currently have uPVC or timber doors.
Versatile
You can install our supply aluminium bifolds in a range of settings that are sure to delight your customers. Traditionally, bifolds make great entrances into gardens. They create a harmonious transition from your customer's living space to their natural world. Our trade aluminium bifolds can go directly from living rooms to gardens, or can be installed in conservatories or orangeries. There are limitless possibilities with aluminium bifold doors, and all are certain to upgrade the style and performance of your customer's property. In addition, our supply bifolds can be fitted as internal doors to divide rooms. Whatever vision your customer has, our trade bifolds are sure to meet the highest expectations.
Advanced Double Glazing
Our supply aluminium bifolding doors come equipped with market leading double glazing. Wide spanning glazing complements the modern styling and performs as you would expect – to the highest standard. That means you will not get any unhappy customers complaining about draughts or water ingress. Our trade bifolds are completely weatherproof and tested to the most demanding conditions. They are designed to perform perfectly in any type of British weather and then some. Robust, reliable, and durable, our trade aluminium bifolds will keep homeowners protected from the elements and comfortable all year round.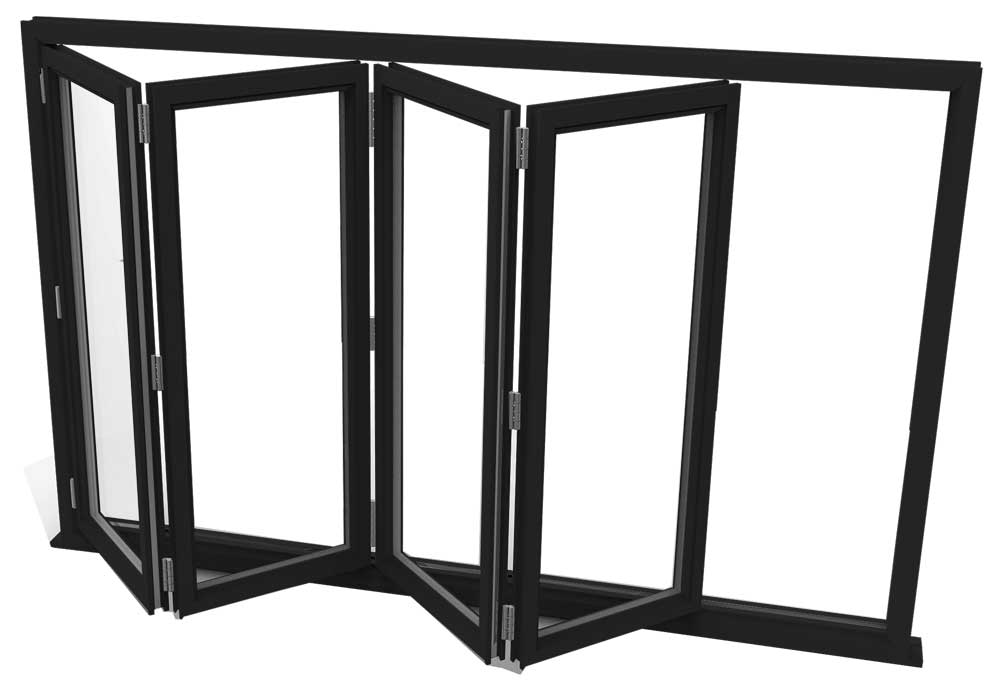 Attractive Styles
We are proud to supply aluminium bifold doors that put style front and centre. No homeowner wants an ugly-looking entrance – they will not get that with our elegant bifolds. Ultra slimline profiles maximise the glazing panels to ensure lots of sunlight gets in with the bonus of great panoramic views. Our high grade aluminium profiles are the height of elegance and carry a refined, timeless look. They are incredibly appealing and will make your customer's home more attractive. Furthermore, our trade bifolds look splendid in both modern and traditional homes. It's another great selling point that allows you to maximise your customer base with a highly desirable product.
We offer supply aluminium bifolds in a range of colour options to ensure you get the right style for your customer.
Made To Measure
We are delighted to offer unrivalled customer care to our installers with made to measure bifolds. We cut out the stress of installation with doors that are crafted to fit your next job perfectly. This saves time, effort, and money. Our trade bifolds are the solution if you want a fast, profitable job that delivers customer satisfaction without the worry of complaints down the road. The homeowner will enjoy their dream bifold door while you can pat yourself on the back for choosing Worcester Trade Frames as your supplier.
Modern Security
Homeowners want only the best security for their homes. That's why our supply aluminium bifolds feature the most advanced locking systems to deter intruders. Multipoint locks, impact resistant glazing and profiles ensure your end users get the most secure bifold doors on the market. Our secure trade bifolds are the ideal match for homeowners who want to keep their property and family safe.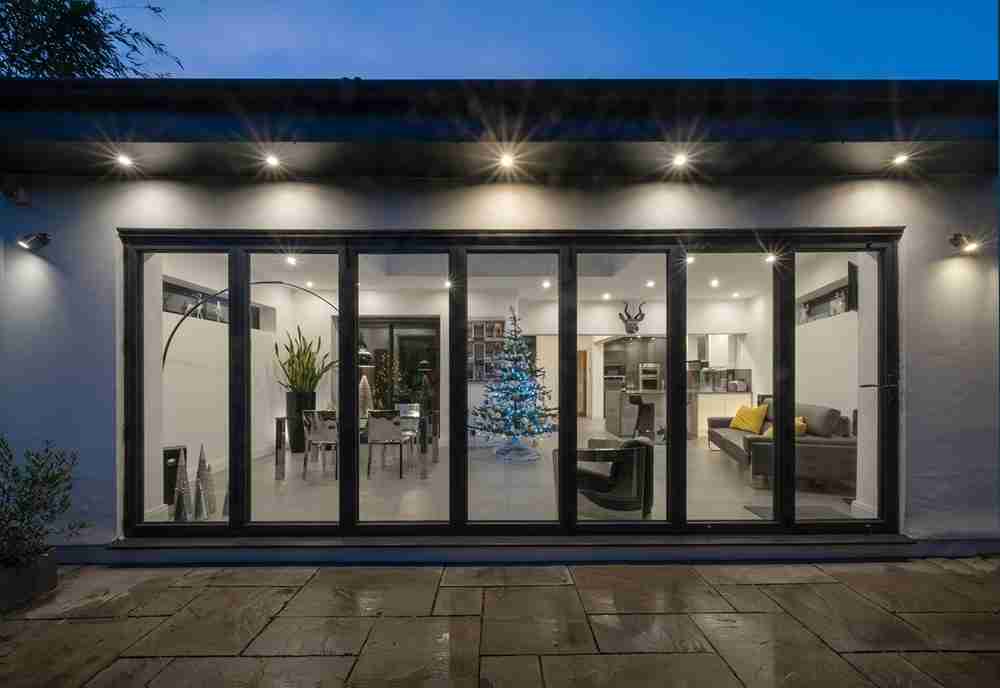 First Class Customer Care
Our installers are valued deeply. That's why we offer exceptional aftercare and support to any installer who buys our supply aluminium bifolds. We have a dedicated team that is proud to offer the best help and advice. We supply only the highest quality bifolds that pass stringent testing. In the unlikely event there is something wrong with the product, we go the extra mile to rectify any faults. This ensures, as installers, you can confidently buy from us and not worry about any faults outside of your control.
Supply Aluminium Bifolds Doors Made Simple
Get in touch today with our expert team to discover the best deals for trade bifolds. Feel free to call us on 01905 20555, email: sales@worcestertradeframes.co.uk or fill out our contact form.
Categories: Updates